Îlots d'été
The Îlots d'été Network, powered by Aire commune, is a network of outdoor workspaces accessible for free during summer time. In the summer of 2022, the network includes 40 spaces across Montreal. The installations are specially designed to facilitate open air remote work and are strategically located in different Montreal neighbourhoods.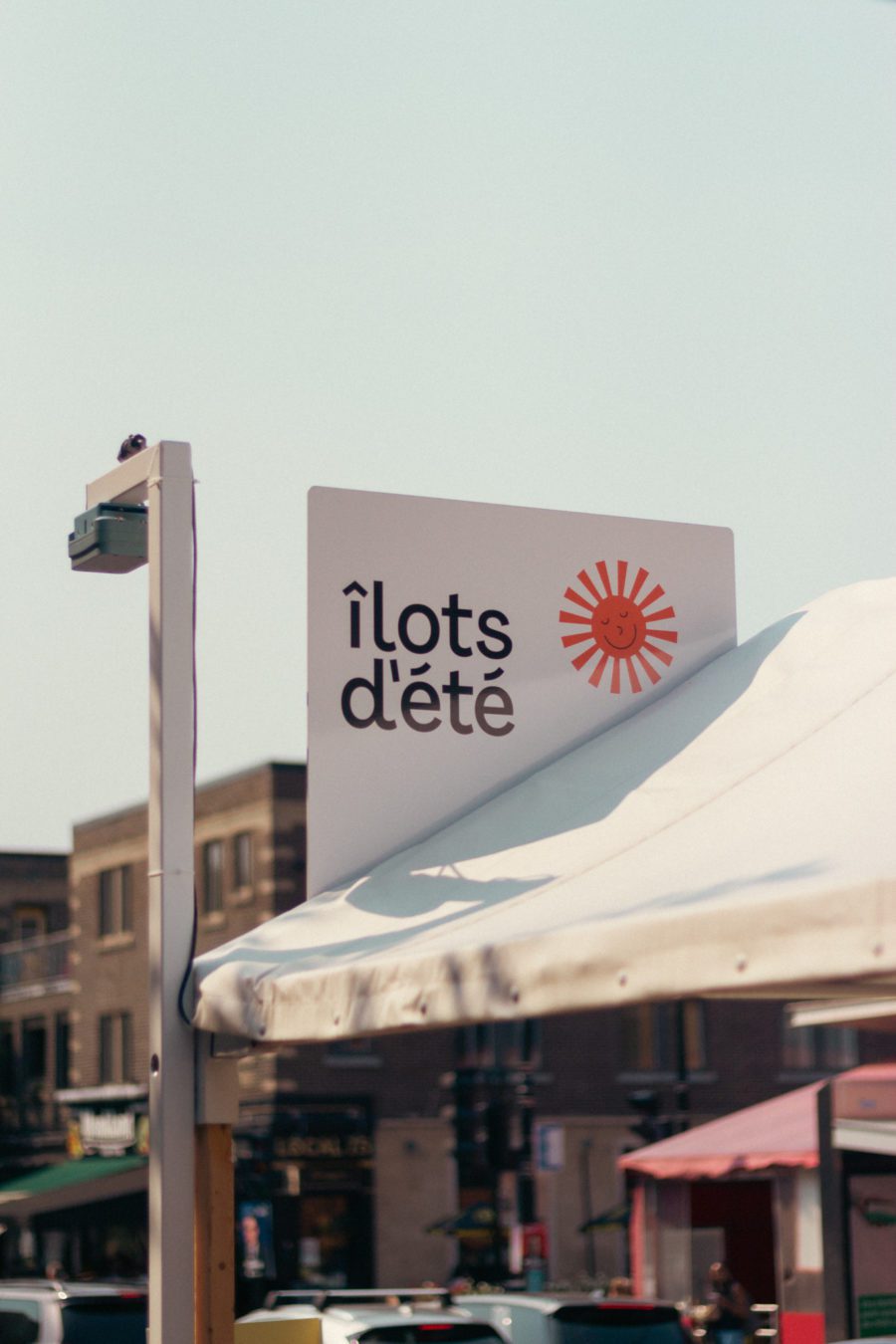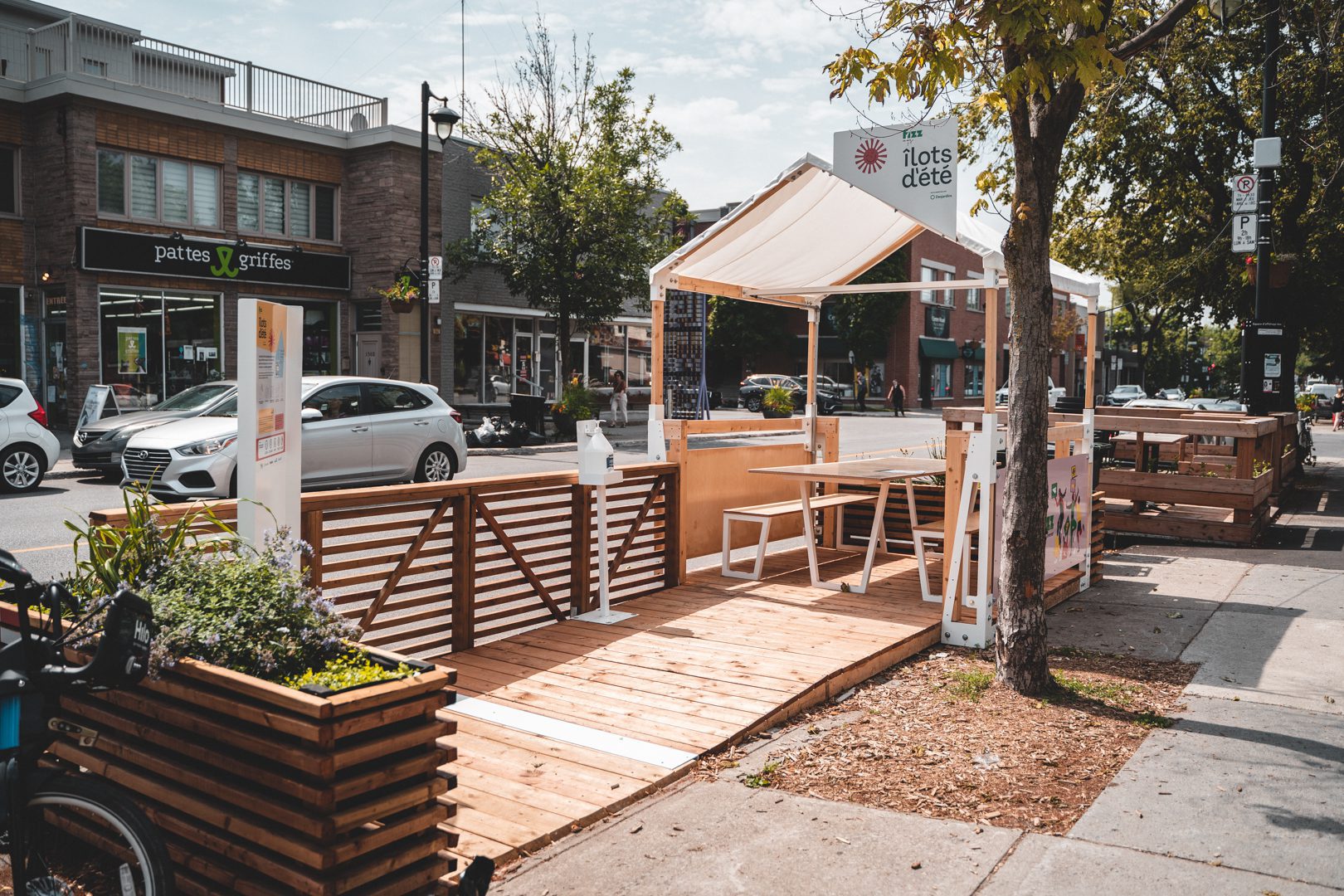 Montréal : capital of greendesking
Following the massive success of its inaugural edition in 2021, which attracted nearly 30,000 users, the outdoor workspace network Îlots d'été is back in 2022 with twice as many connected Îlots in Montreal! With these 20 additional locations, Îlots d'été has become the largest outdoor workspace network in North America, positioning Montreal as the world leader in greendesking.
Aire commune is the first outdoor co-working and event site to be launched in North America. The Îlots d'été network is the result of several years of expertise in outdoor workspace design.
The Îlots d'été network is made possible by the financial support of Tourisme Montréal's Fonds de maintien des actifs stratégiques en tourisme, with the financial contribution of Government of Canada and the Government of Quebec. The project also received the financial contribution of the City of Montreal's Service du développement économique, the Ville-Marie borough, Fizz, Place Ville Marie, and Desjardins Group.
Find your work booth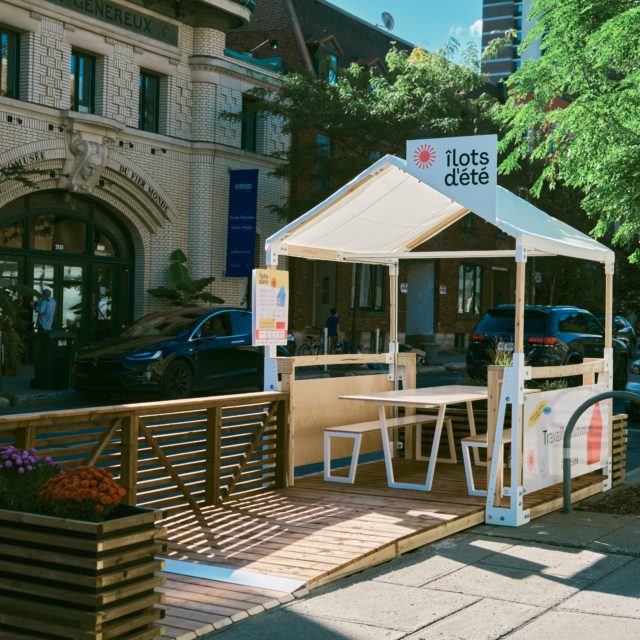 Îlots d'été
Pairing urban development and greendesking, the Îlots are small booths with powerful Wi-Fi, electricity, and integrated lighting that allow users to work outdoors safely. The Îlots are accessible for free, in self-service mode.
Map of the Îlots d'été network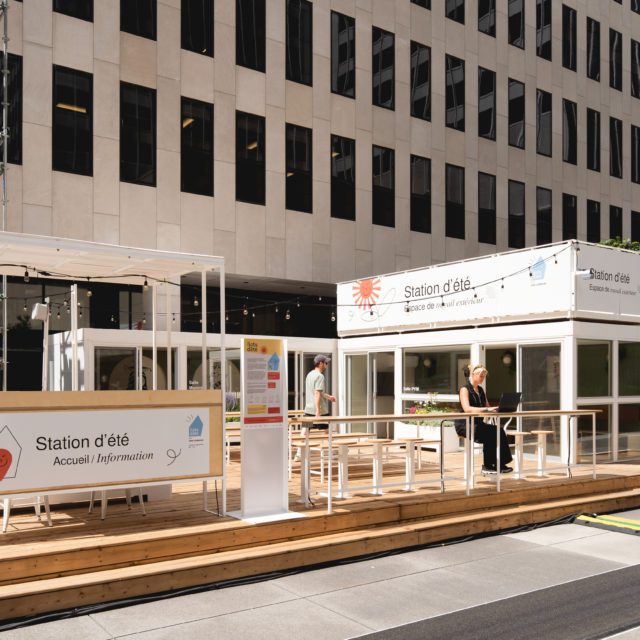 Station d'été Esplanade PVM
New in 2022: Aire commune launches the Station d'été project! Located in downtown Montreal at Esplanade PVM, Summer Station is an outdoor work terrace including two meeting rooms in containers with glass panels. These streamlined meeting rooms have Wi-Fi, electricity and TV. They can be booked for free here.
Îlots d'été
Why work outdoors?
Increased creativity, improved mental energy, diminished stress: there are many benefits to greendesking whether it is practised in a natural or urban setting.
Combat the isolation and psychological distress of workers
Beneficial for creativity and focus
Reduces stress and anxiety
A stimulating, lively environment