An unconventional alternative to the office, Aire commune proposes several sites that include open-air installations with meeting rooms and event spaces.
Designed by the Aire commune team, all of our sites allow you to work outdoors and to enjoy our events, where you'll get to enjoy the hustle and bustle of the city from 9 to 5 to the 5@7.
Halfway between a riverside snack bar and a local bar, La Cantine Aire commune is the perfect place for an aperitif with friends, an afternoon work session or a bite to eat by the St-Lawrence River.
A space primarily adapted to work and relaxation, Esplanade Louvain offers a place to meet, rest, have fun and get some fresh air. A green oasis in the middle of a business district!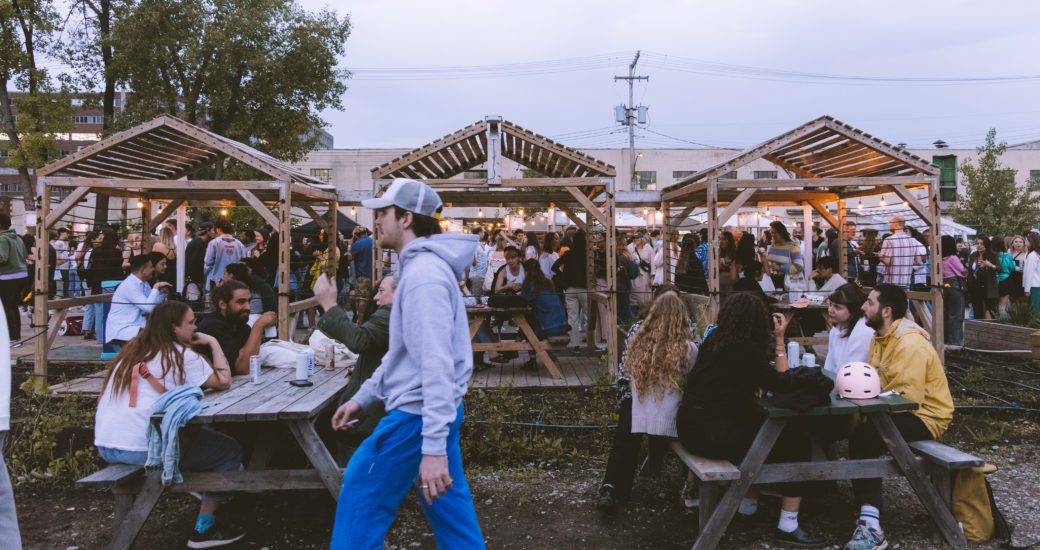 Designed by the Aire Commune team, La Bronzette is a gathering space that offers cultural programming and refreshments in the new Parc riverain of Lachine. It is the ideal place to relax, enjoy the summer, and contemplate the landscape. Festive terrace, musical happy hour and nautical activities will be available all summer long.