An unconventional alternative to the office, Aire commune proposes several sites that include open-air installations with meeting rooms and event spaces.
Designed by the Aire commune team, all of our sites allow you to work outdoors and to enjoy our events, where you'll get to enjoy the hustle and bustle of the city from 9 to 5 to the 5@7.
This year, Aire commune pushes the limits of greendesking with the implementation of the Station Place Ville Marie, which offers two heated and insulated meeting rooms, in order to provide an outdoor work experience, even in cool weather.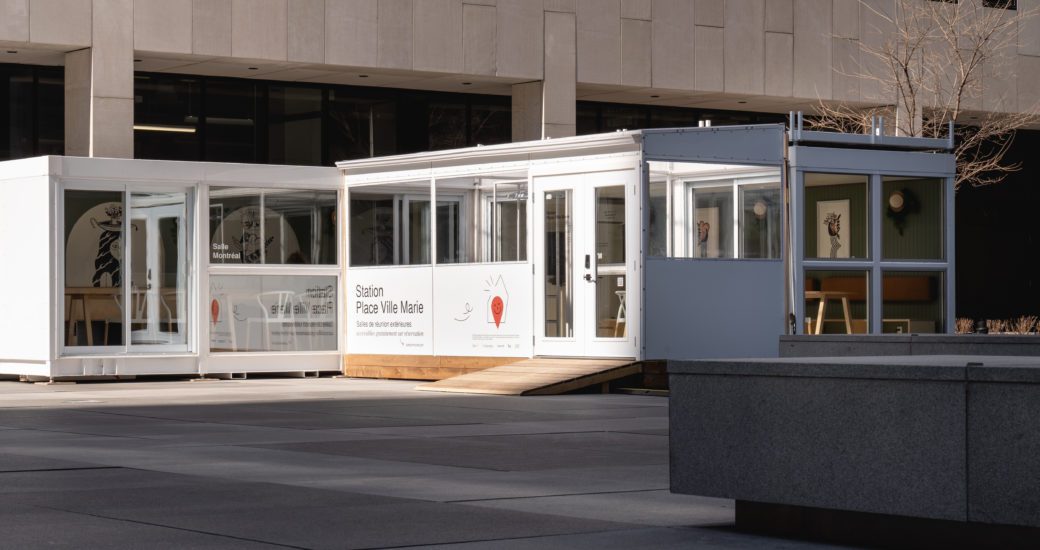 A space primarily adapted to work and relaxation, Esplanade Louvain offers a place to meet, rest, have fun and get some fresh air. A green oasis in the middle of a business district!