Aire commune , space and event creator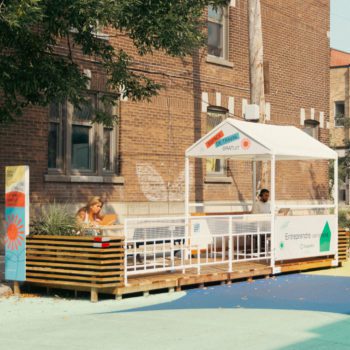 Aire commune brings together a community of curious, spontaneous people who want to connect with other bright minds. We create projects, spaces and events to make daily life more interesting!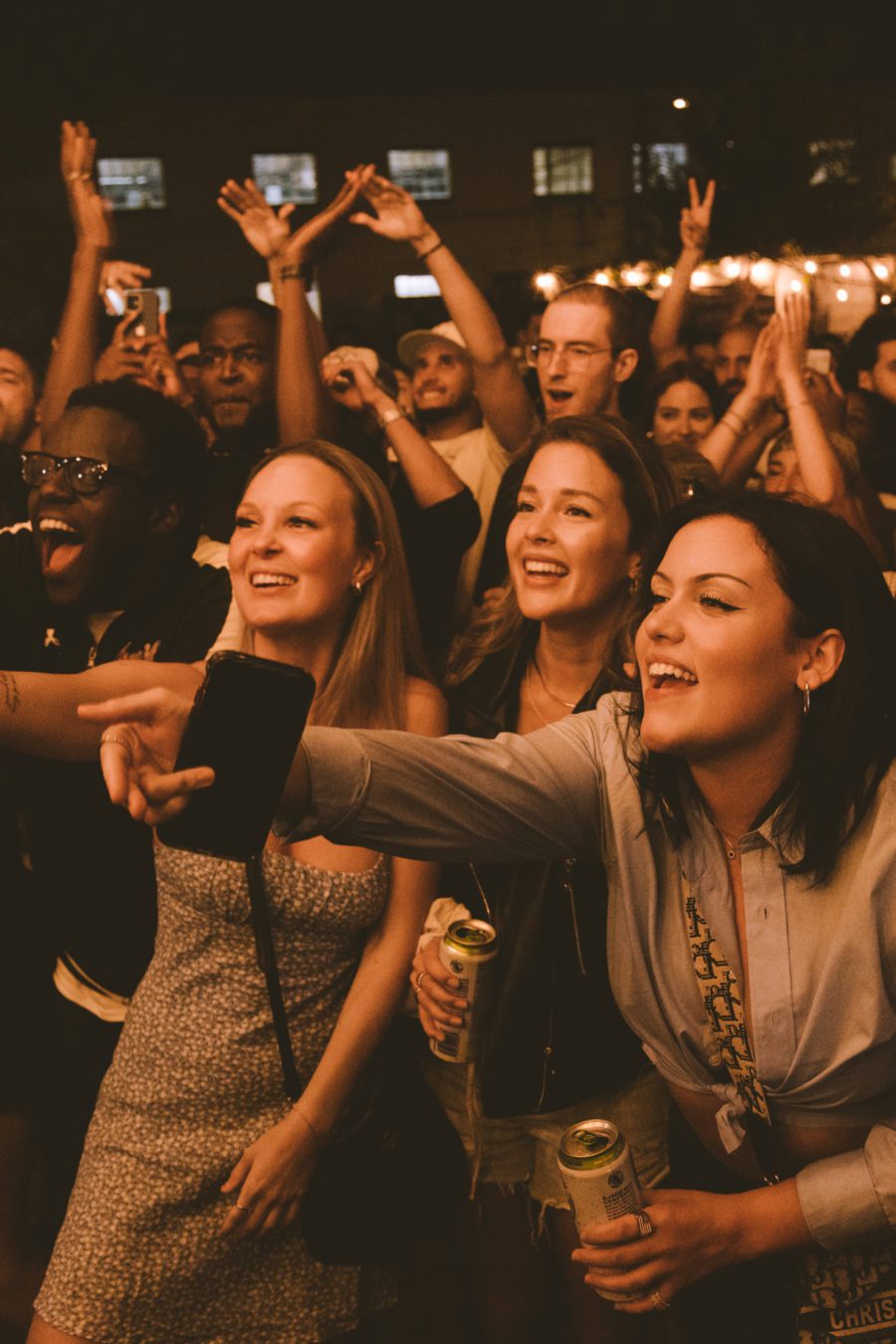 The brand
Much more than a place, Aire commune is a unifying brand for an engaged Montreal community, sharing a common vision: reinventing work. We take care of your 9 to 5, as well as your 5@7!
The first outdoor coworking and event space to open in Canada in 2017, Aire commune is the flagship project of the Îlot 84 organization. Events, greendesking, special projects: we offer a wide range of solutions to help you make the most of the city's effervescence.
New in 2023: Station CF! Free and open to all, this facility can accommodate up to 8 people and offers full functionality: High-speed WiFi, electricity, air conditioning and a whiteboard for brainstorming sessions.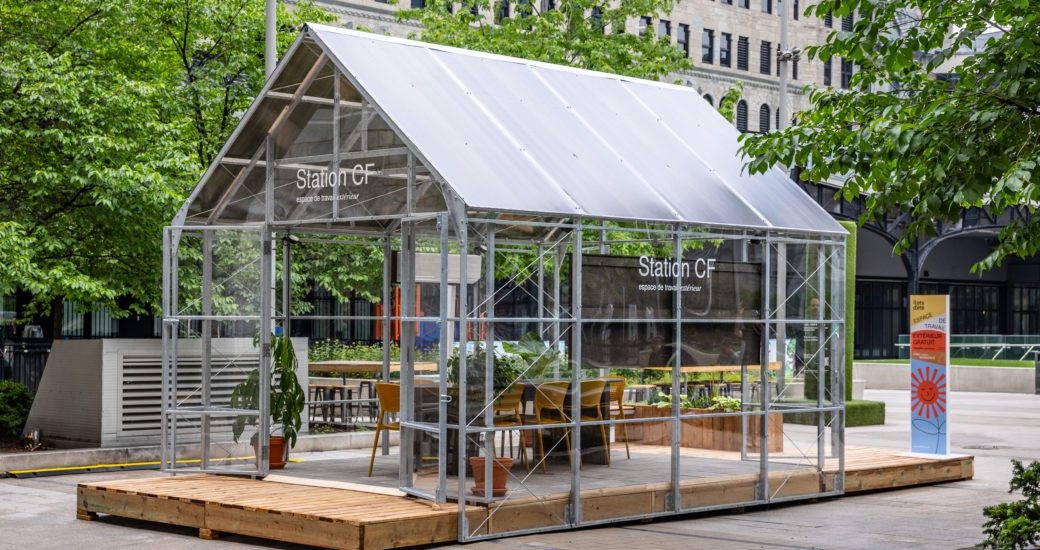 This year, Aire commune pushes the limits of greendesking with the implementation of the Station Place Ville Marie, which offers two heated and insulated meeting rooms, in order to provide an outdoor work experience, even in cool weather.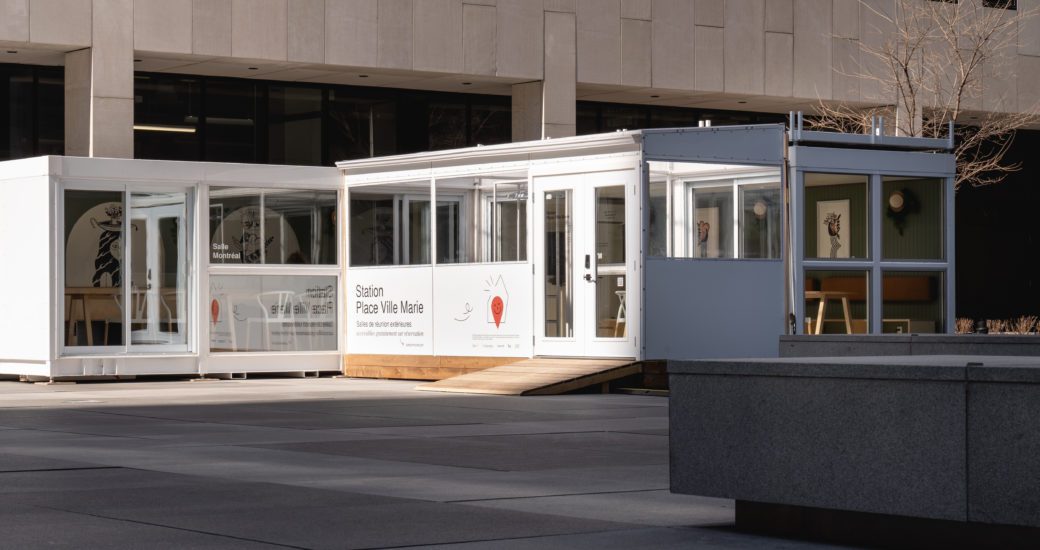 A space primarily adapted to work and relaxation, Esplanade Louvain offers a place to meet, rest, have fun and get some fresh air. A green oasis in the middle of a business district!