Workation
Aire commune centre-ville is an experience adapted and designed for the mobile worker who wants to enjoy the art of living and the effervescence of Montreal, without having to take time off from work!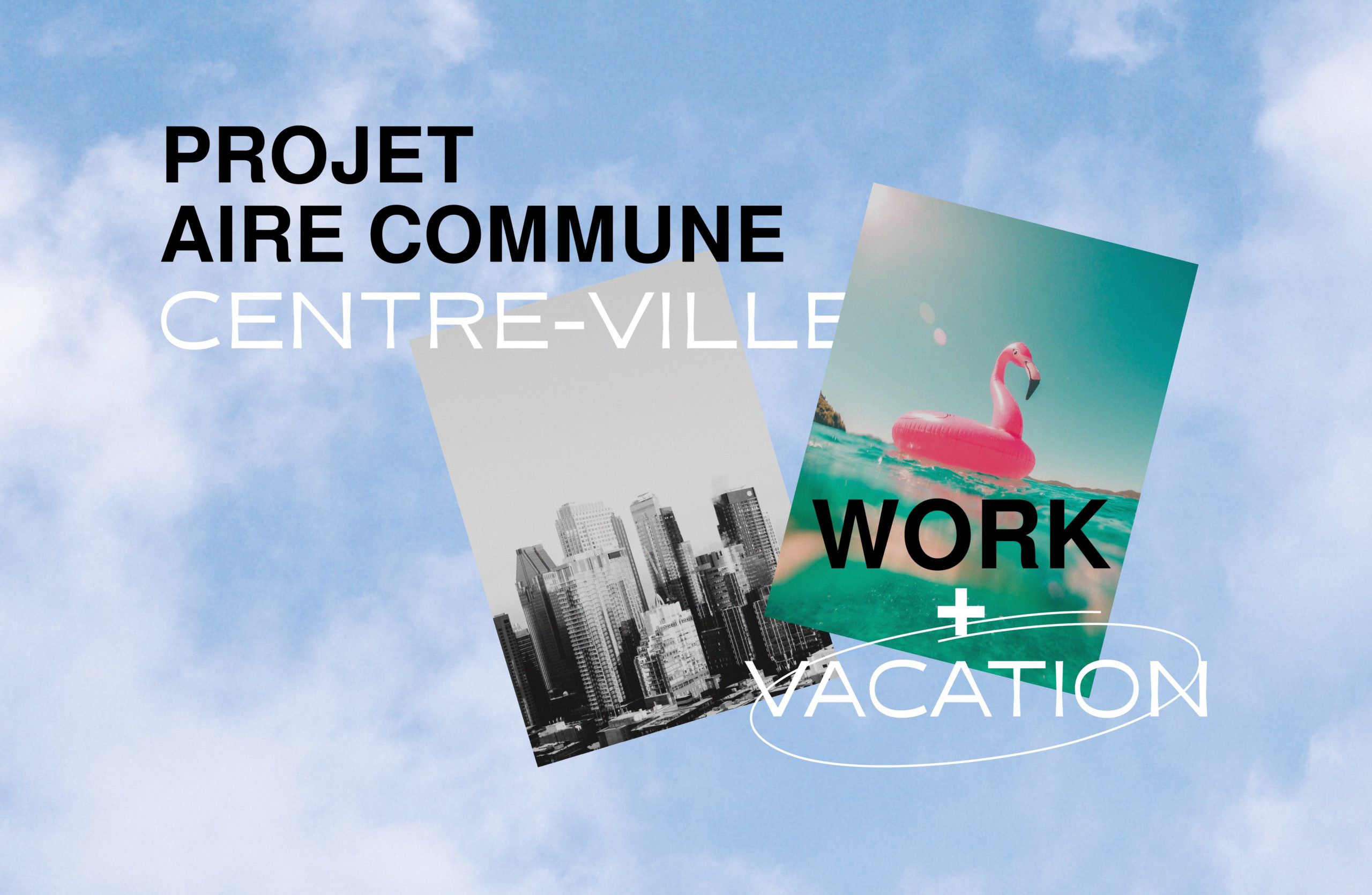 Contraction of the words Work and Vacation, the new concept of Workation is characterized by touristic stays where it is possible to combine telework and exploration of a new city! The motto: combining business with fun.
Addressing both Montrealers thirsty for social interaction and visitors who wish to capture the city's DNA, the workation is a solution adapted to the new reality of teleworkers. Accommodation solutions, address guide, coworking spaces, outdoor work spaces; "Aire commune centre-ville" aims to make Montreal one of the best cities where to plan this type of experience!
Montreal, QC
Why
montréal

?
THE BENEFITS OF A WORKATION
Allows to extend a stay abroad
Improves the quality of everyday life
Encourages business meetings and exchanges
Positive impact on work and creativity
Perfect for avoiding the isolation of telecommuting
Flexibility of schedules and travel
Aire commune centre-ville and the Îlots d'été network are made possible thanks to the financial support of Tourisme Montréal's Fonds de maintien des actifs stratégiques en tourisme, with the financial participation of the Government of Canada and the Government of Québec. The project is also made possible by the financial contribution of the City of Montreal's economic development department, the Arrondissement of Ville-Marie, Fizz, Place Ville Marie and the Mouvement Desjardins.
Discover our hospitality partners located in the heart of Montreal, all of which have private or shared work spaces as well as a good internet connection. In addition, each one of them offers a little extra that makes it a real distinctive feature.
Book with one of our hotel partners with the code WORKATION22 and unlock numerous privileges.
Discover our itineraries and our selection of good addresses specifically chosen for flexible and curious workers!